Tuesday, August 4, 2015
do i gtg sch yet
plans plans....
Preventers for EOY
Nuriko is like 60% done. I'd forgotten I made progress. lol.
Haldir... havent even finish gathering refs
Relena. Bought cloth. im not ready to be responsible for the mess this will be. hahahhaahha
Recent addition would be.... Love Live! So yeah... I finally caved... My main girls are Umi and Hanayo. This caved in way more than Touken. Gave touken a chance but it didn't burn like Love Live did. hahah. I might join others and do Honebami tho.
Military police... the only progress is that i found the jacket pattern i thought i lost. hahhah.
EOY on the 15th. SNK group movie on 16th. The week after that is natsu maturi! Not cosplay but heck. ahhhh looking forward to it. Bought cloth from spotlight. what the heck hahah. costed 40bucks each so thats like okay. really like the cloth *w* Crinkle obi from taobao. Kai's on the left, mine on the right (duh). I didn't bother with reinforcement collar i hope its ok...
SNK live action premier was on 1st aug. Jessica (I wanna call her Haldir but the name already appear on top) gave us the tix she won from Chara expo. Lol I hadn't thought of going because tix were freaking 35 bucks. Father was away so that made going out in cos easy. I borrowed Yukio's boots and Kai borrowed Jean wig. Bought uniqlo's legging pants coz my old pants were big and got grass stains haahhaha. Made modifications to the hip wrap so it would go under the belt.
i thought it would be troublesome or something, but i wanted to bring the blades at least since no gear. so i told kai. she had the same thought. hahahah phew i was worried for nothing. laadeedaa, went out in full cos minus boots cuz i dun wana ruin em.
Rico and Jean at giant to get snacks
kay now i realise jean why you look weird hahaha motion
Nice people there =D
most of the gang.
damn i so fat ar? hahahaha looking at this lineup i shud cos reiner.
this was after movie, i already exchanged boots.
Went home after gong cha. cha cha cha
-insert invisible garrison wall of text spoilers-
AAAAHH.
hm what to wear for next screening
Time Recorded: 4:14 PM
※ ※ ※ ※ ※ ※ ※ ※ ※ ※ ※ ※ ※ ※ ※ ※ ※
※Gate1: Enter
Nobody but myself is expected to come here.
All posts are cosplay related, hence not to be taken too seriously ;D
♦Bokura wa Ima no Naka de♦


※ Gate2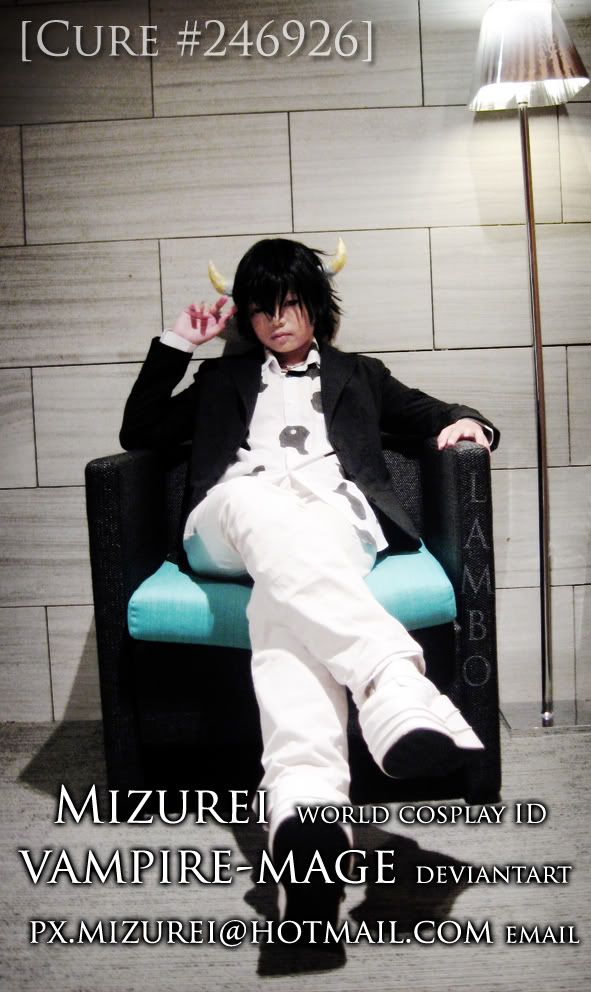 Mizurei is:
-short
-heavy
-ugly
-annoying
-sees light and darkness everywhere


※ Gate3
[☆]Ongoing Projects[☆]
♦ Miaka
♦ Hixar Fermi
♦ Alice Royal Suit
♦ Sugata
♦ Kagura
[★]Completed Projects[★]
[2007]
♦ Haku
[2008]
♦ Ema Skye
♦ Trucy Gramarye*
[2009]
♦ Meirin
♦ Natsuo
♦ Lucy*
♦ Void
♦ Belphegor
♦ Cheshire Cat
♦ Alice*
[2010]
♦ Lambo 15yrs old
♦ Fergus
♦ Cagalli GSD
♦ The Arrow*
♦ Mrs. Peacock
♦ Takiko
♦ Rook (OC)
♦ Queen*
[2011]
♦ The Little Prince
♦ Kunieda Aoi (hakama)
♦ Sirius Black
♦ Rose Sheedy
♦ Ginchiyo Tachibana
♦ Bartender (OC)
[2012]
♦ Tsunayoshi Sawada
♦ Cagalli GS
♦ Katsura Kotarou
♦ Kunieda Aoi (manga art ver)
♦ Lamia*
♦ Kanon
♦ Eva-chan
♦ Lan Fan
♦ May Chang*
♦ Spring (OC)
[2013]
♦ Katsura Kotarou (uni)
♦ Haru
♦ Katsura Kotarou (Benizakura Arc)
♦ Soujiro Seta
♦ Sasha Blouse
♦ Rico
♦ Christa*
♦ Cagalli GSD final plus
♦ Sasha Blouse (hunter)
[2014]
♦ Katsura Kotarou (Joui)
♦ Legolas Greenleaf (DoS)
[2015]
♦ Duo Maxwell (Preventers)
♦ Kuneida Aoi (uni)
* Cosplayer: Sarah
※ Gate4: Exit
Main Blog
the Lesser Generation
※ SideGate