Thursday, May 21, 2015
kira kira kira to
its shaped like a pringle. lol this will take a lot of time. Thinking of the "P" patch on the other arm... and the one on the front... DIE AH. why never just paint. why do dis. why.
P4 missing Rise and Kanji D8 but lol i think this plan will be early next year. but still. start collecting stuff now. Yosuke's phone can't be found. The others use existing models. His is prolly Junes' homebrand or sth lol. next best thing get suitable cover and phone. Still wondering how to fit Teddy in. If it's the crossdress ver then easier for Sarah to pull off. Im only talking about the wig lol. ugh her hair nightmare to fit in wig. Otherwise its a full mascot. I don't think anyone would want to house that bulk and work on it OTL
There's still military police to do. almost forgot....
I havent even thought about AFA....
omg. what are my plans for this year.... why like.... evaporating. sobs
Hope got chance to perform again.
ah... this is depressing.......
lolol ok focus on what I can get away with. lol. i want a dustbin to store my small dreams. pfft. even my big dreams are mediocre. but those are the ones that cant be uttered.
-holds in sigh-
all my life i've been rejecting this idea that self-expression is a legit thing. I didnt even look at cosplay as an expression. idk man. the word. there's something I don't like about it. Slowly, and maybe unnecessarily I find myself having to purposely do things to express something. I'm partly sickened by it. I haven't got anything to valuable to say. but i still keep at it. cant speak out properly. And I hate medicine. With their dosage and frequency. I hate thinking something is poison enough that I need a cure. I would rather ramble. Let the rotten branches fall off. There's a logical flow to the nonacceptance. There's a logical flow to the poison stream too, but it branches out into other territories not under own responsibility.
What is food to one is to others bitter poison (Lucretious).
bleh. turned into rant lol. well that's that. ill remain in denial until some worth finds its way into the matrix
Time Recorded: 3:27 AM
※ ※ ※ ※ ※ ※ ※ ※ ※ ※ ※ ※ ※ ※ ※ ※ ※
Saturday, May 9, 2015
really not much progress
bought headphones to mod for Yousuke. Maybe it'll be busted by that time hahaha.
Preventer's Jacket WIP
There's no end to how much I can suck at sewing. But hnnggg the colour and cloth combo.
Hey what about Wu Fei and Quatre and Heero.
Time Recorded: 9:47 PM
※ ※ ※ ※ ※ ※ ※ ※ ※ ※ ※ ※ ※ ※ ※ ※ ※
※Gate1: Enter
Nobody but myself is expected to come here.
All posts are cosplay related, hence not to be taken too seriously ;D
♦Bokura wa Ima no Naka de♦


※ Gate2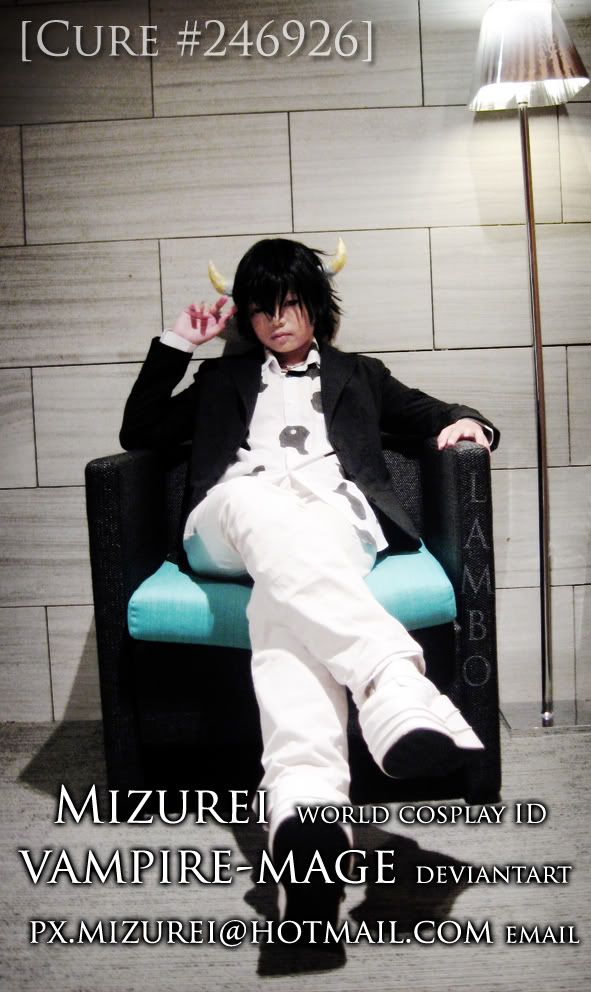 Mizurei is:
-short
-heavy
-ugly
-annoying
-sees light and darkness everywhere


※ Gate3
[☆]Ongoing Projects[☆]
♦ Miaka
♦ Hixar Fermi
♦ Alice Royal Suit
♦ Sugata
♦ Kagura
[★]Completed Projects[★]
[2007]
♦ Haku
[2008]
♦ Ema Skye
♦ Trucy Gramarye*
[2009]
♦ Meirin
♦ Natsuo
♦ Lucy*
♦ Void
♦ Belphegor
♦ Cheshire Cat
♦ Alice*
[2010]
♦ Lambo 15yrs old
♦ Fergus
♦ Cagalli GSD
♦ The Arrow*
♦ Mrs. Peacock
♦ Takiko
♦ Rook (OC)
♦ Queen*
[2011]
♦ The Little Prince
♦ Kunieda Aoi (hakama)
♦ Sirius Black
♦ Rose Sheedy
♦ Ginchiyo Tachibana
♦ Bartender (OC)
[2012]
♦ Tsunayoshi Sawada
♦ Cagalli GS
♦ Katsura Kotarou
♦ Kunieda Aoi (manga art ver)
♦ Lamia*
♦ Kanon
♦ Eva-chan
♦ Lan Fan
♦ May Chang*
♦ Spring (OC)
[2013]
♦ Katsura Kotarou (uni)
♦ Haru
♦ Katsura Kotarou (Benizakura Arc)
♦ Soujiro Seta
♦ Sasha Blouse
♦ Rico
♦ Christa*
♦ Cagalli GSD final plus
♦ Sasha Blouse (hunter)
[2014]
♦ Katsura Kotarou (Joui)
♦ Legolas Greenleaf (DoS)
[2015]
♦ Duo Maxwell (Preventers)
♦ Kuneida Aoi (uni)
* Cosplayer: Sarah
※ Gate4: Exit
Main Blog
the Lesser Generation
※ SideGate