Wednesday, July 15, 2015
Cosfest 2015: Under the Stars (day 2)
Cosfest this year~ again, didn't cos since still fasting. Had such a fuwa fuwa time~ I think the crowd was lesser, and they upgraded the tent to make it bigger? Reached around 2~ Bumped into Yuui, Mai, Jo, Eileen, Kai and bunch right when enter the door. awesome.
Yuu-chan wearing my labcoat! So authentic hahahah~ I bleached it for a whole day just to make sure no weird lab gunk was on it. People lookin fine~~~ Jo's Neji
❤
❤
❤
Watched some perfs on stage (Kyaaahhh the Love Live team!!)
Chat with people and shoot some eventho I only bring phone (now dubbed Quanta). I really like cosfest shiawase feel
✦
✦
✦
Sakura being Chris Pratt and Cats being Raptors
Kero, Sakura & Spinel
Lemme take this chance to say I really appreciate it when I take selfie with friends, and they point out other friends that my eyes may have missed. Team love
❤
Bought Hanayo and Umi badges kufufufu can use everyday~ Found the Ada and Lego charm!! I had given up!! But Kai drag me!! GOOD DRAG ME MORE!!!!! Many worlds unseen!!! (haha that escalated)
Thinking back, why didn't I buy more. Its so cute and must keep one completely out of harm's way.
It was almost 5 when Kai and I thought we'd head home. Sure lets take the long way out~ and then see Rhoda and Serpent on the way out YAAAAAAAAAASSSSSSSSS. Finally ;w; I hadn't managed to properly chat with them together before so I'm really really happy hhahahahahahahha
Looking forward to cosing at EOY, maybe STGCC and AFA~
Time Recorded: 2:24 PM
※ ※ ※ ※ ※ ※ ※ ※ ※ ※ ※ ※ ※ ※ ※ ※ ※
※Gate1: Enter
Nobody but myself is expected to come here.
All posts are cosplay related, hence not to be taken too seriously ;D
♦Bokura wa Ima no Naka de♦


※ Gate2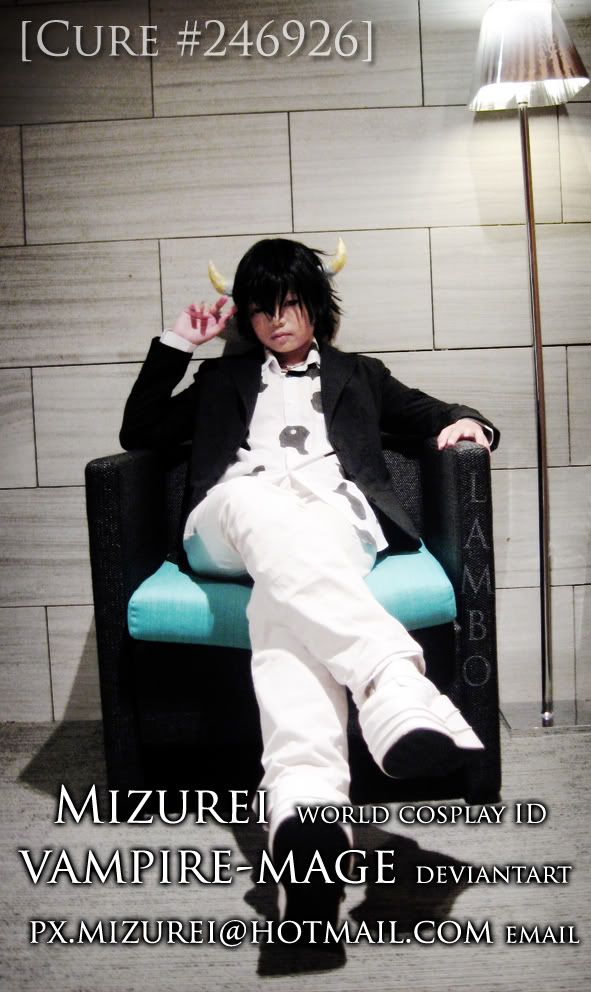 Mizurei is:
-short
-heavy
-ugly
-annoying
-sees light and darkness everywhere


※ Gate3
[☆]Ongoing Projects[☆]
♦ Miaka
♦ Hixar Fermi
♦ Alice Royal Suit
♦ Sugata
♦ Kagura
[★]Completed Projects[★]
[2007]
♦ Haku
[2008]
♦ Ema Skye
♦ Trucy Gramarye*
[2009]
♦ Meirin
♦ Natsuo
♦ Lucy*
♦ Void
♦ Belphegor
♦ Cheshire Cat
♦ Alice*
[2010]
♦ Lambo 15yrs old
♦ Fergus
♦ Cagalli GSD
♦ The Arrow*
♦ Mrs. Peacock
♦ Takiko
♦ Rook (OC)
♦ Queen*
[2011]
♦ The Little Prince
♦ Kunieda Aoi (hakama)
♦ Sirius Black
♦ Rose Sheedy
♦ Ginchiyo Tachibana
♦ Bartender (OC)
[2012]
♦ Tsunayoshi Sawada
♦ Cagalli GS
♦ Katsura Kotarou
♦ Kunieda Aoi (manga art ver)
♦ Lamia*
♦ Kanon
♦ Eva-chan
♦ Lan Fan
♦ May Chang*
♦ Spring (OC)
[2013]
♦ Katsura Kotarou (uni)
♦ Haru
♦ Katsura Kotarou (Benizakura Arc)
♦ Soujiro Seta
♦ Sasha Blouse
♦ Rico
♦ Christa*
♦ Cagalli GSD final plus
♦ Sasha Blouse (hunter)
[2014]
♦ Katsura Kotarou (Joui)
♦ Legolas Greenleaf (DoS)
[2015]
♦ Duo Maxwell (Preventers)
♦ Kuneida Aoi (uni)
* Cosplayer: Sarah
※ Gate4: Exit
Main Blog
the Lesser Generation
※ SideGate