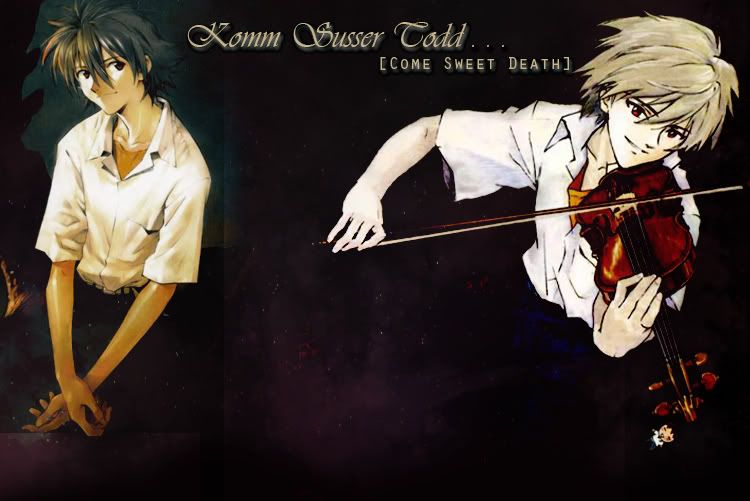 Monday, May 19, 2014
ACM 17 may
Kai suddenly decided to go ACM as Gokudera. Threw darts while I still had the choice to myself. Landed a bullseye obviously by luck so I got ready to join her. And then Kitty joined. haha. Just like that. I like spontaneous stuff. Nothing to cos so I just muggled. I miss events... Waited for kitty at 7 11 and then we made our way through dragon boat crowd to the area. Looked around for Kai and found her queuing up for Kaname. But the line was long and unmoving so we left to look around. Woots. Meet SJCC peeps. And other event peeps. wahaha. those ppl dont look me in the eye. they just talk to Kai. hahahaha. And she got mistaken for me. haahhaah probably should've mentioned as it was happening... but my brain cannot respond hahahahahah. Saw Kaname walking towards us, so auto extend hand and do the "KANAME-SAAAANNN~~~" thing. We shake hand then Kai asked for pic. I had Mika in my hands so the deed was done swiftly and Kaname is so nice hahahaahhaahah. He was headed to the stage area. There was a competition which I'd like to watch but ppl were blocking and I couldn't see shit.... Lol chase AKB0048 cosers until ppl think we saw some macho bishie to run after. People complain its hot... but I think its ok level for outdoors. At least it didn't rain.
steal pic from Kai
Kitty bar had some Gong Cha which honestly idk what the big deal is with it... 30% still so friggin sweet I can't imagine what 100% would be like.. I like my banana.
Received ice-cream cone print scarf from Kai =w=V Arigatou... kind of want to loli with it.. ahaha...
Go off satisfied =w= aaaaaahhhhhhh i want to cos...
Labels: event
Time Recorded: 12:23 AM
※ ※ ※ ※ ※ ※ ※ ※ ※ ※ ※ ※ ※ ※ ※ ※ ※
※Gate1: Enter
Nobody but myself is expected to come here.
All posts are cosplay related, hence not to be taken too seriously ;D
♦Bokura wa Ima no Naka de♦


※ Gate2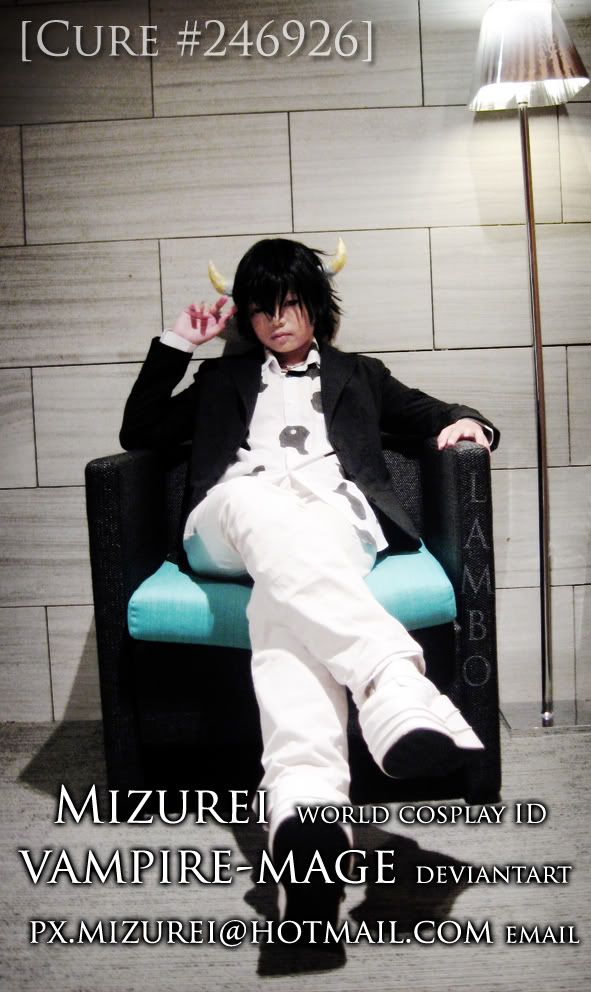 Mizurei is:
-short
-heavy
-ugly
-annoying
-sees light and darkness everywhere


※ Gate3
[☆]Ongoing Projects[☆]
♦ Miaka
♦ Hixar Fermi
♦ Alice Royal Suit
♦ Sugata
♦ Kagura
[★]Completed Projects[★]
[2007]
♦ Haku
[2008]
♦ Ema Skye
♦ Trucy Gramarye*
[2009]
♦ Meirin
♦ Natsuo
♦ Lucy*
♦ Void
♦ Belphegor
♦ Cheshire Cat
♦ Alice*
[2010]
♦ Lambo 15yrs old
♦ Fergus
♦ Cagalli GSD
♦ The Arrow*
♦ Mrs. Peacock
♦ Takiko
♦ Rook (OC)
♦ Queen*
[2011]
♦ The Little Prince
♦ Kunieda Aoi (hakama)
♦ Sirius Black
♦ Rose Sheedy
♦ Ginchiyo Tachibana
♦ Bartender (OC)
[2012]
♦ Tsunayoshi Sawada
♦ Cagalli GS
♦ Katsura Kotarou
♦ Kunieda Aoi (manga art ver)
♦ Lamia*
♦ Kanon
♦ Eva-chan
♦ Lan Fan
♦ May Chang*
♦ Spring (OC)
[2013]
♦ Katsura Kotarou (uni)
♦ Haru
♦ Katsura Kotarou (Benizakura Arc)
♦ Soujiro Seta
♦ Sasha Blouse
♦ Rico
♦ Christa*
♦ Cagalli GSD final plus
♦ Sasha Blouse (hunter)
[2014]
♦ Katsura Kotarou (Joui)
♦ Legolas Greenleaf (DoS)
[2015]
♦ Duo Maxwell (Preventers)
♦ Kuneida Aoi (uni)
* Cosplayer: Sarah
※ Gate4: Exit
Main Blog
the Lesser Generation
※ SideGate