Monday, September 24, 2012
flood of kittens, claws, puff and snake
2 days ago, we went to Harry Potter The Exhibition. Repeated visit for some of us, but we were joined by Daidairo, Kai's two brothers and two of my sisters. One bro and one sis missing from the solo shots below because one disappirated before they were taken and the other, Veda just ran out on.
I was supposed to have only Sarah follow, and then suddenly the other one too. Luckily I've got a wardrobe for Gryffindors. We gathered around 2pm at MBS and changed, then moved to the empty space with light and airflow to eat our packed lunch. Entered at our designated ticketing time and delayed at the basement before actually joining the queue. Come to think of it, the queue wasn't as long as last time eventho there were
a lot
more people in the exhibition this time round. Whut. haha.
The group too big this time to squeeze into booth together.
People kept flooding in, the common room didn't stay deserted at all. I got my scrutinizing done, and touched more fabrics -OHOHO- . We all went at our own pace, end up spending 3+ hours. I could do longer, but with the toothless overlord and what not.... The dragon egg!!! whhhyyyyy you people kill the dragon eggggg... Anyway, I'm forever amazed at the robes... if only we had that many fabrics to choose from in this dingy island... *scribbles in notebook*
We should have totally worked there....
Then... gift shop time~ I bought a Slytherin tie *sobs happily*. After the trouble I went through looking for a base tie to work with, I ain't bothered with the price at all. We bought prints too, and I try hard to be ignorant of how much was spent. The missing ten bucks still bothers me though...
I feel like people keep loosing valuable stuff when they hang around us..
Solo shots from Jonty up next. Dai and mine were shot by Sarah. hahax.
Yosh~ I shall end it here. I hope everyone enjoyed themselves.
Labels: harry potter
Time Recorded: 6:49 PM
※ ※ ※ ※ ※ ※ ※ ※ ※ ※ ※ ※ ※ ※ ※ ※ ※
※Gate1: Enter
Nobody but myself is expected to come here.
All posts are cosplay related, hence not to be taken too seriously ;D
♦Bokura wa Ima no Naka de♦


※ Gate2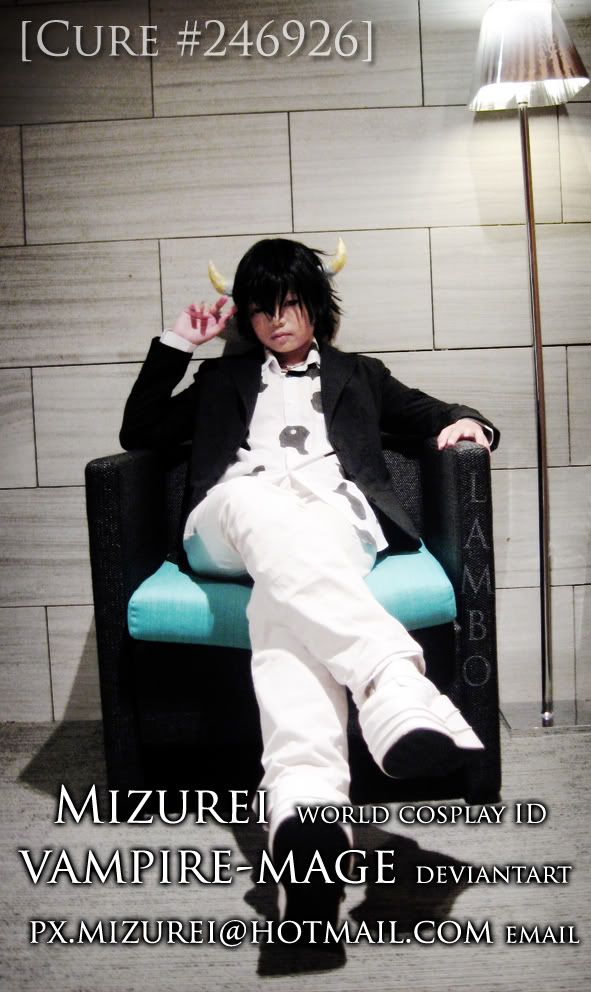 Mizurei is:
-short
-heavy
-ugly
-annoying
-sees light and darkness everywhere


※ Gate3
[☆]Ongoing Projects[☆]
♦ Miaka
♦ Hixar Fermi
♦ Alice Royal Suit
♦ Sugata
♦ Kagura
[★]Completed Projects[★]
[2007]
♦ Haku
[2008]
♦ Ema Skye
♦ Trucy Gramarye*
[2009]
♦ Meirin
♦ Natsuo
♦ Lucy*
♦ Void
♦ Belphegor
♦ Cheshire Cat
♦ Alice*
[2010]
♦ Lambo 15yrs old
♦ Fergus
♦ Cagalli GSD
♦ The Arrow*
♦ Mrs. Peacock
♦ Takiko
♦ Rook (OC)
♦ Queen*
[2011]
♦ The Little Prince
♦ Kunieda Aoi (hakama)
♦ Sirius Black
♦ Rose Sheedy
♦ Ginchiyo Tachibana
♦ Bartender (OC)
[2012]
♦ Tsunayoshi Sawada
♦ Cagalli GS
♦ Katsura Kotarou
♦ Kunieda Aoi (manga art ver)
♦ Lamia*
♦ Kanon
♦ Eva-chan
♦ Lan Fan
♦ May Chang*
♦ Spring (OC)
[2013]
♦ Katsura Kotarou (uni)
♦ Haru
♦ Katsura Kotarou (Benizakura Arc)
♦ Soujiro Seta
♦ Sasha Blouse
♦ Rico
♦ Christa*
♦ Cagalli GSD final plus
♦ Sasha Blouse (hunter)
[2014]
♦ Katsura Kotarou (Joui)
♦ Legolas Greenleaf (DoS)
[2015]
♦ Duo Maxwell (Preventers)
♦ Kuneida Aoi (uni)
* Cosplayer: Sarah
※ Gate4: Exit
Main Blog
the Lesser Generation
※ SideGate