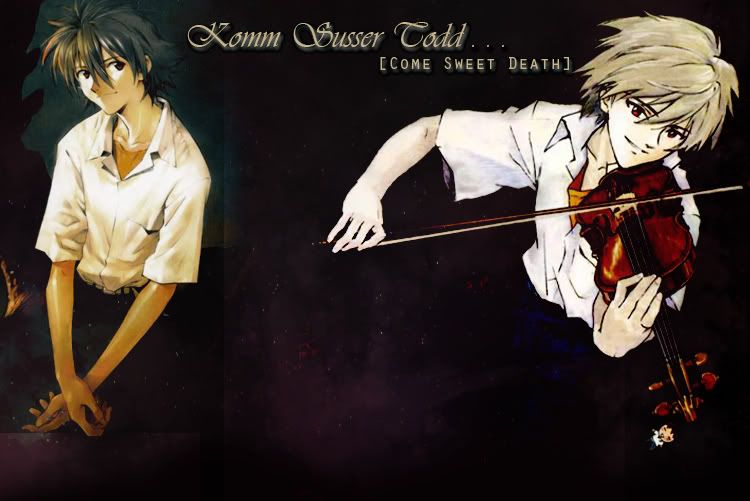 Monday, May 17, 2010
CAF~~ Snake-turtle Priestess
Had CAF meeting on Saturday. Glad that it's happening again, BUT THERE SHOULD BE MORE JUNIORS SRSLY NOW. OTL ~ooosssu motivated to start on costume~ It's kinda worrying tho... we only have 2 months to prepare. -panic channel on-
When it finished, I had some time left so I found myself at Arab Street with an empty bag. I didn't bring reference pictures. wtf... stared at a pile of cloth for about 2 minutes before deciding I couldn't possibly find the right shade off memory. che. So I went to an internet cafe for the first time in my life and made a print of Takiko's outfit =w=
Found the pink satin quite easily... then I went to the velvet shop and surprisingly found a suitable green~~ The purple satin for the sash was a pain in the ass. I made the guy stand there for like 3 mins while I compare the cloth to the picture. I must've said "no" like four times before I found the closest match. Closest but still not really the colour... it was 08% too red. But I bought it anyway coz I could feel a dangerous aura coming from the guy. ahaaaaaaaahahha;;;;;;;;;;;;;;;;;;;;
Didn't find beige cotton.... the trimmings were too expensive and ribbons there were like 10buxarollwtfgodie. Soooooooooo I'll have to get the missing pieces from Chinatown.
Total amount spent= $31
I woke up today wondering where to get 4m worth of cardboard poles. I guess I've decided to make naginata because I need something to do on stage. Not just lift up my hands.
Cagalli is almost done... I just need to figure out the skirt before I can finish the top. Oh right there's the orange obi thingy to do. And green court shoes. I just discovered that they were called court shoes. urgh... I thought court shoes would be something cooler....
*leaves*
Time Recorded: 9:53 AM
※ ※ ※ ※ ※ ※ ※ ※ ※ ※ ※ ※ ※ ※ ※ ※ ※
※Gate1: Enter
Nobody but myself is expected to come here.
All posts are cosplay related, hence not to be taken too seriously ;D
♦Bokura wa Ima no Naka de♦


※ Gate2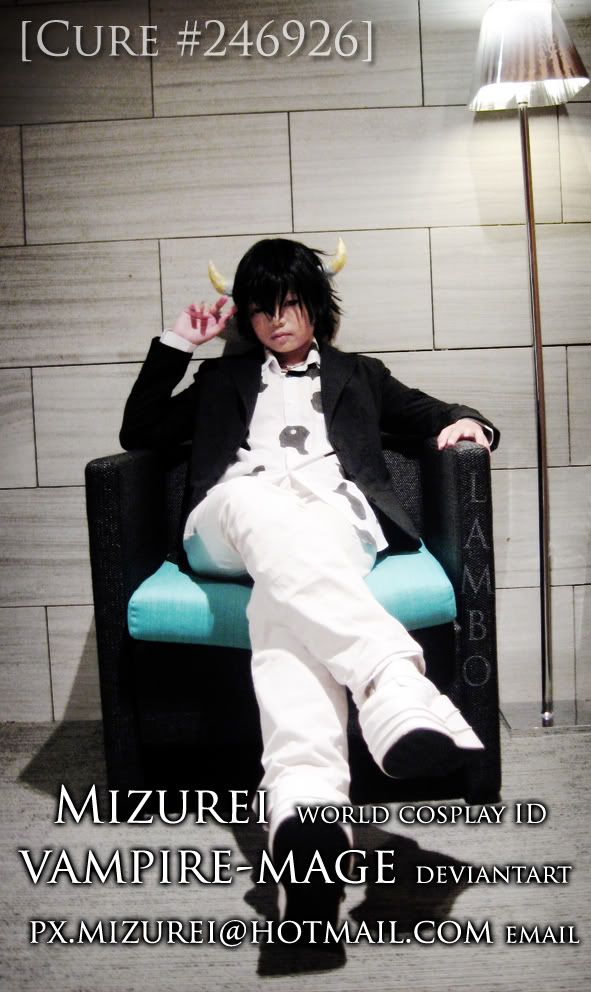 Mizurei is:
-short
-heavy
-ugly
-annoying
-sees light and darkness everywhere


※ Gate3
[☆]Ongoing Projects[☆]
♦ Miaka
♦ Hixar Fermi
♦ Alice Royal Suit
♦ Sugata
♦ Kagura
[★]Completed Projects[★]
[2007]
♦ Haku
[2008]
♦ Ema Skye
♦ Trucy Gramarye*
[2009]
♦ Meirin
♦ Natsuo
♦ Lucy*
♦ Void
♦ Belphegor
♦ Cheshire Cat
♦ Alice*
[2010]
♦ Lambo 15yrs old
♦ Fergus
♦ Cagalli GSD
♦ The Arrow*
♦ Mrs. Peacock
♦ Takiko
♦ Rook (OC)
♦ Queen*
[2011]
♦ The Little Prince
♦ Kunieda Aoi (hakama)
♦ Sirius Black
♦ Rose Sheedy
♦ Ginchiyo Tachibana
♦ Bartender (OC)
[2012]
♦ Tsunayoshi Sawada
♦ Cagalli GS
♦ Katsura Kotarou
♦ Kunieda Aoi (manga art ver)
♦ Lamia*
♦ Kanon
♦ Eva-chan
♦ Lan Fan
♦ May Chang*
♦ Spring (OC)
[2013]
♦ Katsura Kotarou (uni)
♦ Haru
♦ Katsura Kotarou (Benizakura Arc)
♦ Soujiro Seta
♦ Sasha Blouse
♦ Rico
♦ Christa*
♦ Cagalli GSD final plus
♦ Sasha Blouse (hunter)
[2014]
♦ Katsura Kotarou (Joui)
♦ Legolas Greenleaf (DoS)
[2015]
♦ Duo Maxwell (Preventers)
♦ Kuneida Aoi (uni)
* Cosplayer: Sarah
※ Gate4: Exit
Main Blog
the Lesser Generation
※ SideGate